Pin It
Welcome to the
Far East Blog Hop
May
is
Asian
Pacific American
Heritage Month
(APAHM), celebrating the achievements and contributions of
Asian
Americans and Pacific Islanders in the United States.

This is a blog hop featuring projects inspired by the Asian culture. Join us as we celebrate Asian Pacific American Heritage!


This is a one day blog hop, but you have until Sunday at 10pm to finish hopping and leaving your love for all of these talented crafters.
We have an awesome sponsor for this hop!!
One lucky winner is going to win 4 dies from Cheapo Dies!!
What do you need to do to win? Easy... become a follower of each of the fabulous blogs in this hop and leave each of them a comment letting them know what you like best about their projects.

You will have until 10 pm Sunday to finish the hop and leave your comments on every blog to be eligible to win.
Be sure to follow everyone and leave a comment along the way!
What would a celebration of Asian culture be without the amazing cuisine?!
I love all kinds of Asian food, Chinese, Thai, Philippine, Korean and of course sushi (Japanese)!
This paper pack/kit "Paper Crane" from PhotoPlay is amazing! I just fell in love with the colors and stickers when I saw it at Expo and knew I had to have it!
Be sure to check it out in a store near you!!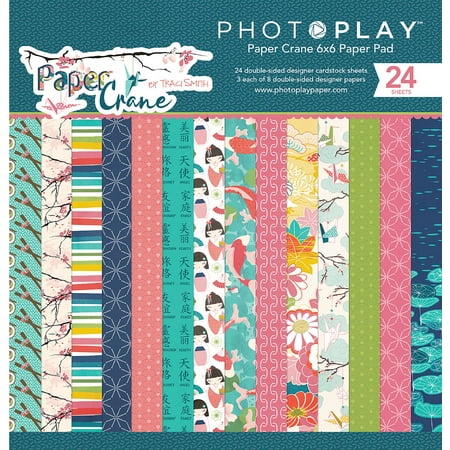 I can't thank you enough for checking out my blog today. It means the world to me and I hope you truly enjoyed it. May it inspire you to create something wonderful! Scrappy Hugs!
Next head on over to my friend
Shannon
She's bound to have something amazing for you!
Here's our line up in case you get lost along the way.