Pin It
Challenge #186 ~ Tag, You're It!
This week the challenge is: Tag, You're It! (Use a tag in your project)
Our generous sponsors for this challenge are:
Prize ~ 3 Digital Images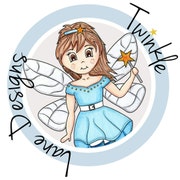 Prize ~ Two Digital Images
& Two Coordinating Digital Paper Sets
Decosse's Dynamite Doodles
Prize ~ 1 of 5 sets offered by the sponsor
Bio:
Are you interested in digital sentiments, papers and other embellishments? How about a badge made especially for your blog? If these are items you are interested in, you are going to want to check out Décosse's Dynamite Doodles. My name is Lisa and with over 200+ posts of freebies to choose from, and new ones added often, I just might have what you are looking for. Along with the freebies I offer, I also create blog badges, watermarks and digital Scrapbooking Kits. I also sponsor a number of challenge blogs throughout the year and it is my absolute pleasure to have the opportunity to sponsor the Crafty Gals Corner Challenge Blog!
If you have the time, I'd love for you to pop by and visit me. There is always inspiration to be found among my many different features. Come and take a look--I hope you have a blast!
This little owl printable from
Twinkle Lane Designs
was exactly the perfect touch for my Birthday Tag to attach to a Owl themed Birthday Gift for a dear friend! I love that I could print it out to whatever size I needed and It came with it's own sentiments too.
Notice the bow tie? It is actually 3D because the printable gives you a smaller size that you can add on top with a pop dot for added dimension! Cute!
Alcohol Markers
Card Stock
Sequins
Twine
Pop Dots
Black Ink
I can't thank you enough for checking out my project. It means the world to me and I hope you truly enjoyed it. May it inspire you to create something wonderful! Scrappy Hugs!